Synthesised Ecologies Are Birthed
Steel Conduit, Electrical Sockets, Plywood & Motors.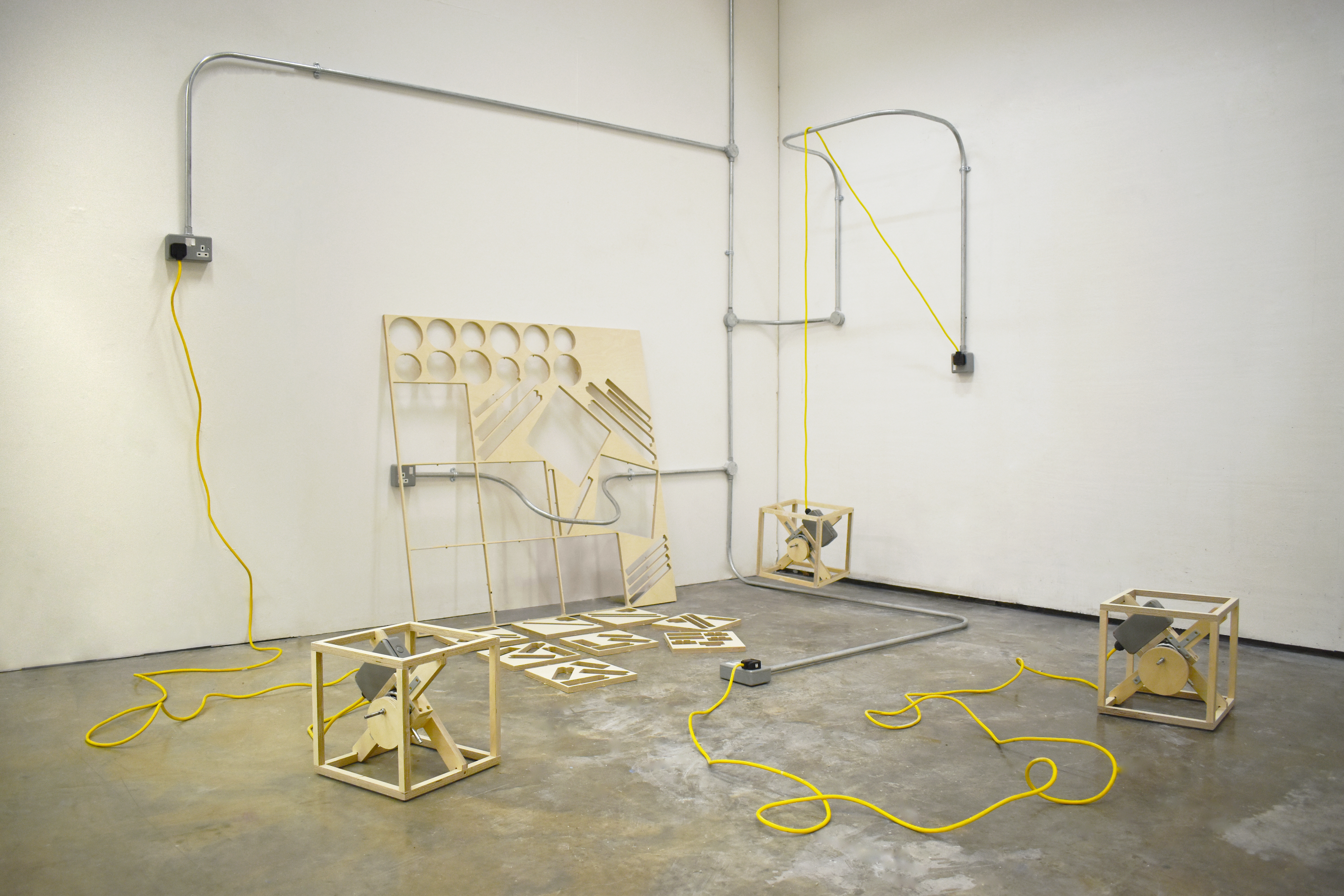 This installation presents a synthesised ecosystem. Roaming around it are mechanically trembling unitsormed of technological components dissected from discarded electronic utilities, such as computers, ventilation fans and microwaves. They are controlled by a self-generating, autonomous algorithm which eventually leads them to pulling the plug on themselves. Entangled in the metallic stems; bearing the fruits of electricity, are the flat pack sheets from which the units have been birthed.