Rituals Of The Technium - Trefoil window

2020
Valchromat, Cathederal Glass, Lead, Acrylic & Electronics.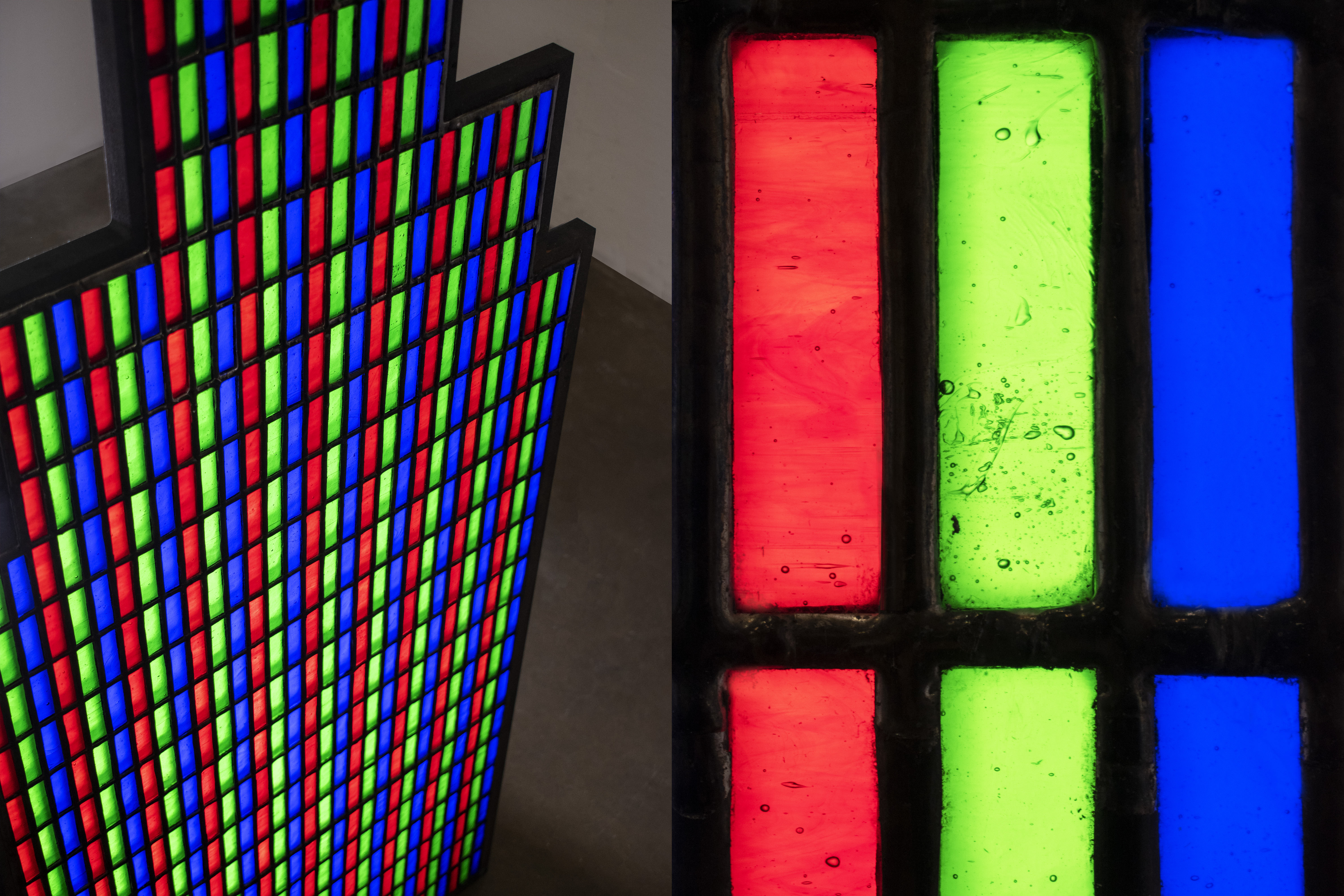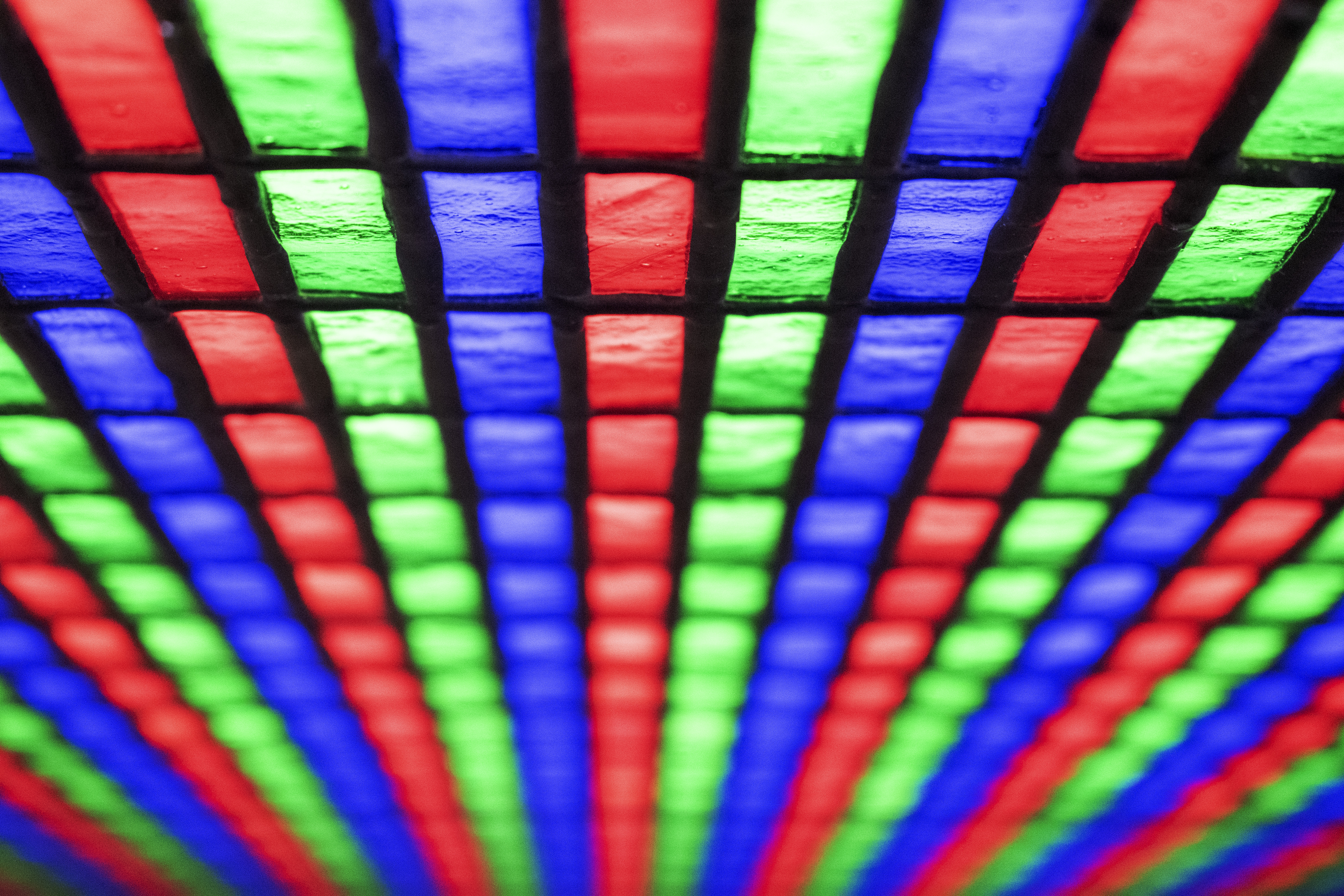 Stories of old projected via veils of mosaicked stained glass.
Narratives of now streamed by arrays of pulsating pixels.
Both, forgings of light, that align our collective experiences.
For that which differs, are our gestating sensibilities; nurtured by the very nature of the technological messenger.